Happy Friday everyone! Ok, we all know that everyone and their brother are going to town with Friends and Family Sales right now. Since I am on a "no spending on myself budget" because of the new house, I have to share some picks from around the web. I mean, there are so many great sales it's crazy!
I actually did purchase these back when we were in Charleston, in coral and ivory. I love them. They have the dressiness factor of a button down, but the ease of a cotton shirt (no ironing thank you very much). I have loved wearing them for a quick, easy outfit. At checkout, you receive 25% off.
If these aren't the cutest flip flops for beach season, I don't know what are. Use code FRNFAM at checkout for 25% off! Making them $36!
I think this is the perfect dress for wedding season! Milly always makes beautiful dresses, and this one is a classic. Since they are pricey, now is the time to snatch one up. Use code FRNFAM at check out for 25% off!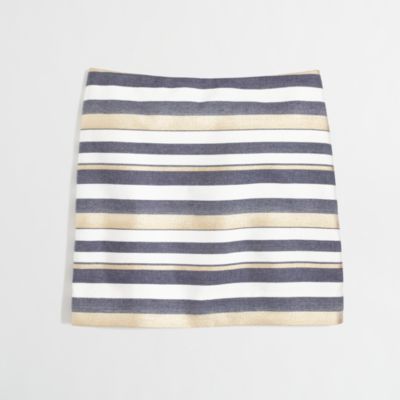 I love incorporating more skirts in my wardrobe these days. I love this one that you could dress up with a wedge and tank for date night, or wear flats and a denim button down for daytime. Take an additional 25% off at Factory with SALE25 at check out.
These are really, really, really hard to pass up. I wish they could magically appear on my doorstep. Might be my favorite sandal I've seen all year. Now 25% off with code FRIENDLY at checkout.