Wouldn't a pretty table, with a menu full of fresh foods, on an equally gorgeous day be nice right about now? I feel like 90% of the last two months has been cold, windy and dreary. I know its nothing like what everyone has up north, but I'm over it. I cant stop pinning gorgeous garden pictures too. Keeps me thinking forward to Spring and all that we want to do in our yard {see more on that
here
}.
I can't wait to see my hydrangeas start budding. It is truely a joy for me to watch them grow and peek at them every morning. They make me happy.
source
My mother-in-law gave us a root off of this plant, called Mock Orange. Isn't it so pretty? It is very fragrant and very old-timey. I've never seen it in a garden center before.
source
And I cannot wait to see the grass return to green. We have grass that goes dormant in the winter and turns a shade of brown. Not the prettiest sight.
While I love sprucing up the outdoors, I always keep in mind inside as well. I love freshening up the tabletop with new placemats, I think I buy some each season.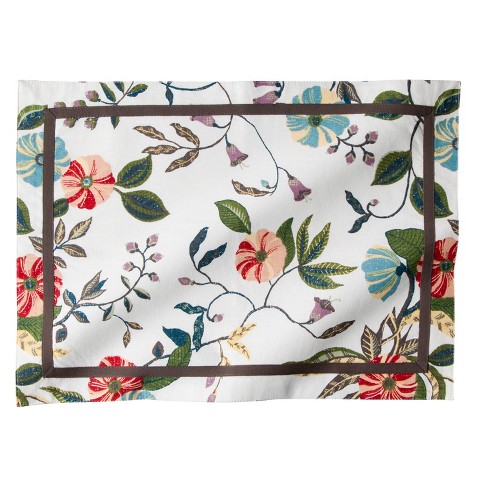 These are pretty and would work well with my new buffalo pink check chairs and blue dishes.
Loving this set of dishes, they also come in several other colors. One can never have enough blue and white. At least I can't.
I adore this rug! So fun and not the normal graphic print. Adore it.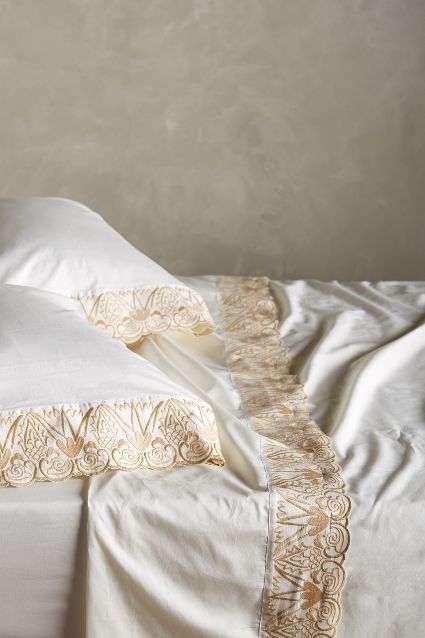 Flaurina Sheet Set
Don't these sheets look the softest?! Oh my. They are gorgeous. Nothing like fresh sheets on a bed, on a Spring day with the windows open.
Enjoy your day and stay warm!! Or at least, have warm thoughts. :)